Part of the PublicSource series
Tim Cerrone remembers attending Sto-Rox High School in the 1970s and having an array of electives, activities and sports available to choose from.
He graduated in 1976 in a class of about 300 students.
"We were a strongly middle-class area, and the high school had everything the students needed," he said.
In March, he stood outside of the auditorium at Mt. Lebanon High School where his granddaughter, Maranda Kelly, took part in a Pennsylvania Music Educators Association district band festival. He took in the surroundings of the school, where a $110 million renovation was completed in 2015, and realized just how far his alma mater, now his granddaughter's school, has fallen behind.
"It's horrible how the education [in Sto-Rox] has dropped. If you live in a poor area, you don't get a good education."
"This is like a college campus. I can't believe it's a high school," said Cerrone, of McKees Rocks, as he left the Mt. Lebanon auditorium where his granddaughter, then in eighth grade at Sto-Rox Junior-Senior High School, played trumpet.
While Mt. Lebanon High School has state-of-the-art STEM labs, dance and art studios, an auditorium with updated acoustics and an attached athletic building with an eight-lane pool, Sto-Rox Junior-Senior High School hasn't been renovated since 1979.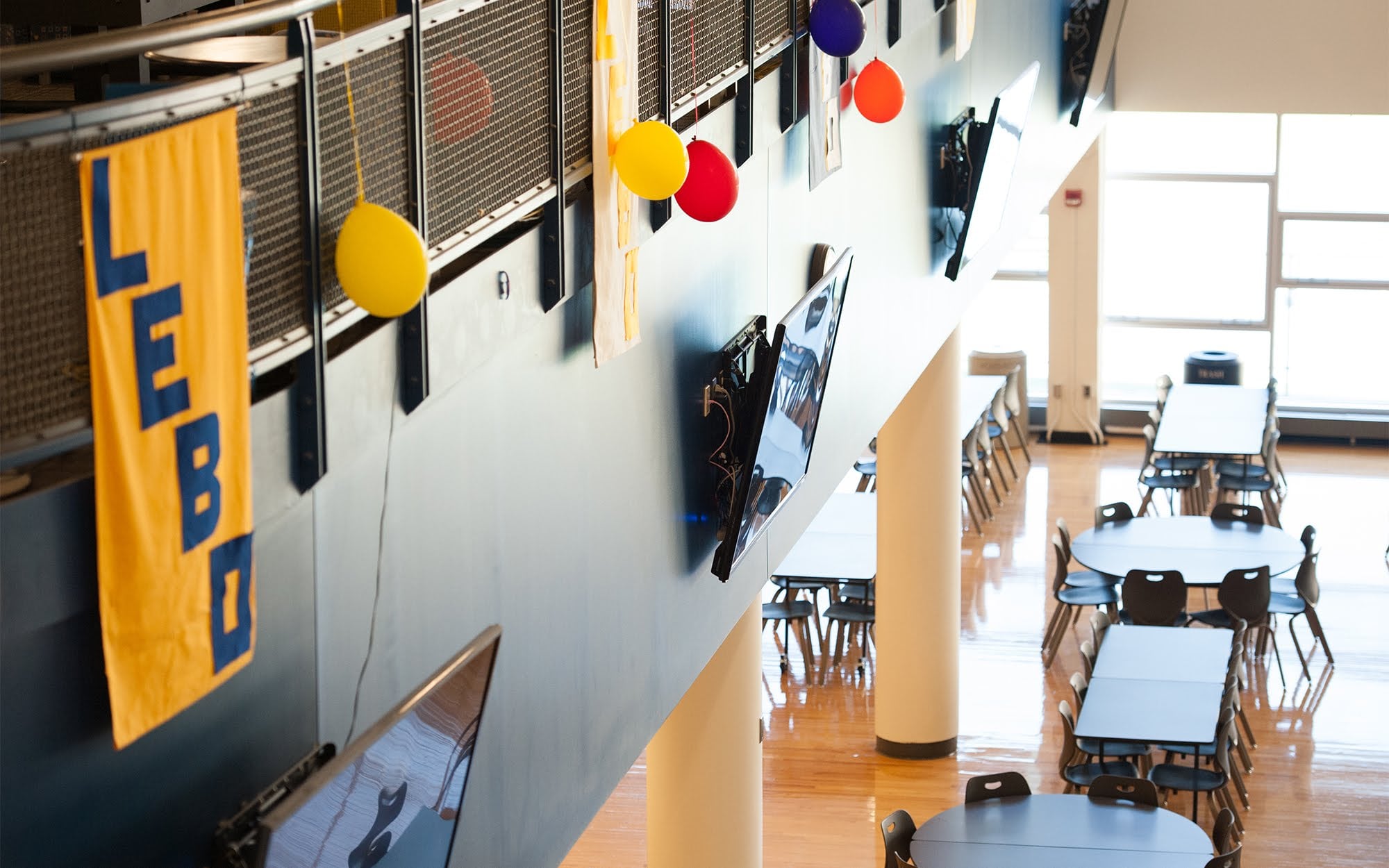 There is no pool, no specialized art studios, little technology, a roof that leaks and limited course selections and activities. The 2018 graduating class had 75 students.
Related: Two adjacent districts. Different academic worlds. The story of Sto-Rox and Montour.
"It's horrible how the education [in Sto-Rox] has dropped. If you live in a poor area, you don't get a good education," Cerrone said.
Ray Wolf, also of McKees Rocks, was overwhelmed with the grandeur of Mt. Lebanon High School. "We were just in awe of that lunch room. Just the lunch room itself," said Wolf of the 700-seat cafeteria with ceilings that rise two stories.
His daughter, Chaise, who will be a sophomore at Sto-Rox this fall, was a clarinetist in the March band festival.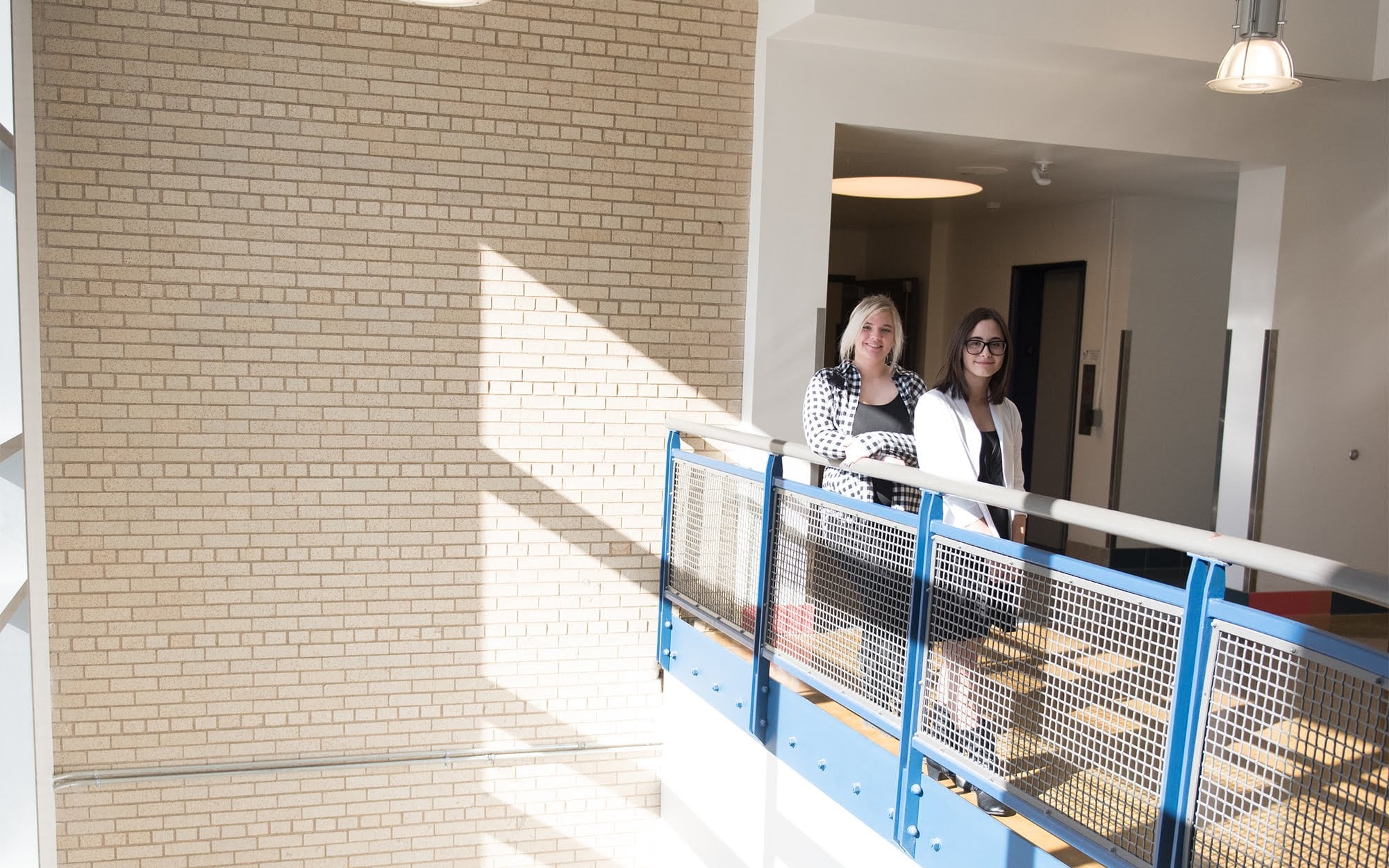 Both men know that they didn't have to travel to Mt. Lebanon to see such a disparity in school resources.
"There's a huge difference just from Montour to Sto-Rox, and they are just 10 minutes apart," Cerrone said.
Related: Is Pennsylvania's school funding unfair? This lawsuit hopes to upend the model.
They understand that schools are funded largely by local taxes and that districts like Montour and Mt. Lebanon have wealthier tax bases than Sto-Rox.
Wolf said the disparities prompted him to run, albeit unsuccessfully, for school board in 2009.
"I get embarrassed as a parent… It just reminds me of the failure that I am for my kids. I just feel so horrible for my kids that they can't experience this. You get angry," Wolf said.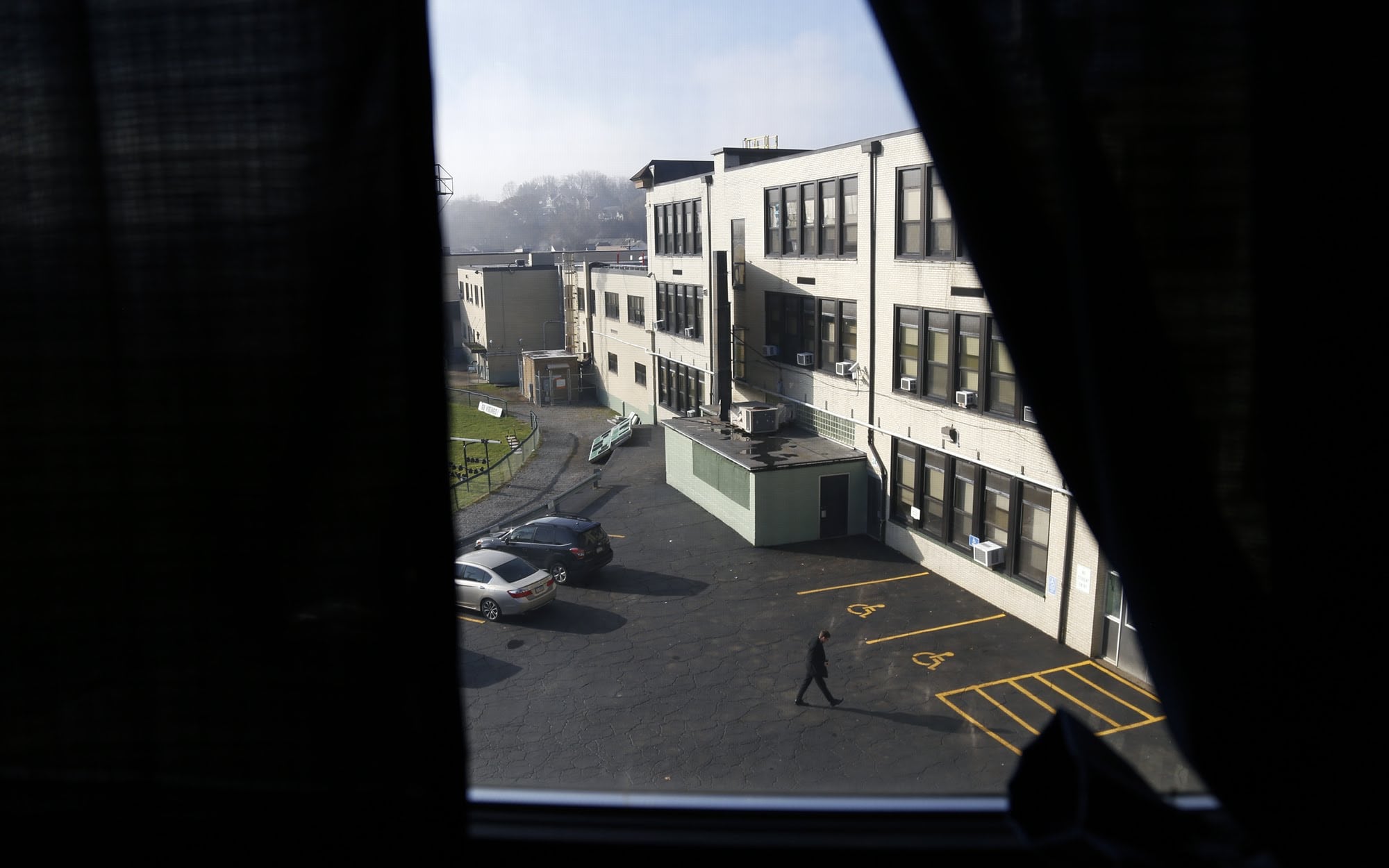 Cerrone remembers better times in the communities that make up Sto-Rox — McKees Rocks and Stowe Township. When he was in school, the P&LE Railroad was still running through McKees Rocks and steel mills were open along the Ohio and Monongahela rivers, providing jobs for residents of the area.
Those facilities have been shuttered and not replaced, leaving a hole in the economies of Stowe Township and McKees Rocks, the municipalities that make up the Sto-Rox district.
"It's not fair to the kids."
Maranda's mother, Christine Kelly, said her son, who will start seventh grade this fall, has asked why he can't go to school in Montour.
"I explain that we don't live in that district. I don't know how really to explain it," she said.
She worries about what effect the lack of resources will have on Maranda, who she said "is a very good student, is college-bound and wants to be a veterinarian."
Kelly hopes a Commonwealth Court lawsuit aimed at changing the way schools are funded is successful.
"It's not fair to the kids. We want our kids to learn and have good careers and go to college," Kelly said. "It's disheartening to see they don't get the same opportunities as everyone else."
Mary Niederberger covers education for PublicSource. She can be reached at 412-515-0064 or mary@publicsource.org.
This story was fact-checked by Jeffrey Benzing.
This project has been made possible with the generous support of The Grable Foundation and the Education Writers Association.