Part of the PublicSource series
In all but three states, courts have fielded lawsuits seeking to force states to increase education funding and to distribute it more equitably.
Plaintiffs have argued time and time again in these cases that inadequate dollars for public education and funding systems that rely on local property taxes lead to inequities. Students in wealthy districts enjoy a rich educational experience. Those in financially strapped districts sometimes go through school without even the basics.
What if the education provided to students is so lacking that they are not literate enough to engage in the freedoms and protections provided by the U.S. Constitution?
The legal approach has had mixed results.
But now, some plaintiffs are trying a new strategy. They're putting it this way: What if the education provided to students is so lacking that they are not literate enough to engage in the freedoms and protections provided by the U.S. Constitution?
What if they can't read a search warrant, or an election ballot or court papers or serve on a jury? Does their inadequate education deny them their rights guaranteed by the Constitution?
That's the argument being made in a recent lawsuit filed on behalf of 14 students in the U. S. District Court in Providence, Rhode Island.
The case joins dozens of others filed in state and federal courts over inadequate and inequitable education funding in 47 states in recent years. The list includes the Pennsylvania case of the William Penn School District v Pennsylvania Department of Education, which will go to trial in the summer of 2020.
All of the lawsuits, regardless of the precise legal argument, are an attempt to level the playing field of public education. Disparities in the quality and quantity of academic and extracurricular offerings exist in many states because they rely on local tax revenues as the main source of school funding.
Students in wealthy communities, including in Pennsylvania, have access to a larger selection of academic courses and activities while their counterparts in poorer districts sometimes lack such basics as textbooks and wifi.
"More and more courts are finding that it is justiciable. More are saying that the courts have a role," said Cheryl Kleiman, a staff attorney with the Education Law Center in Pittsburgh and one of the attorneys arguing the Pennsylvania case.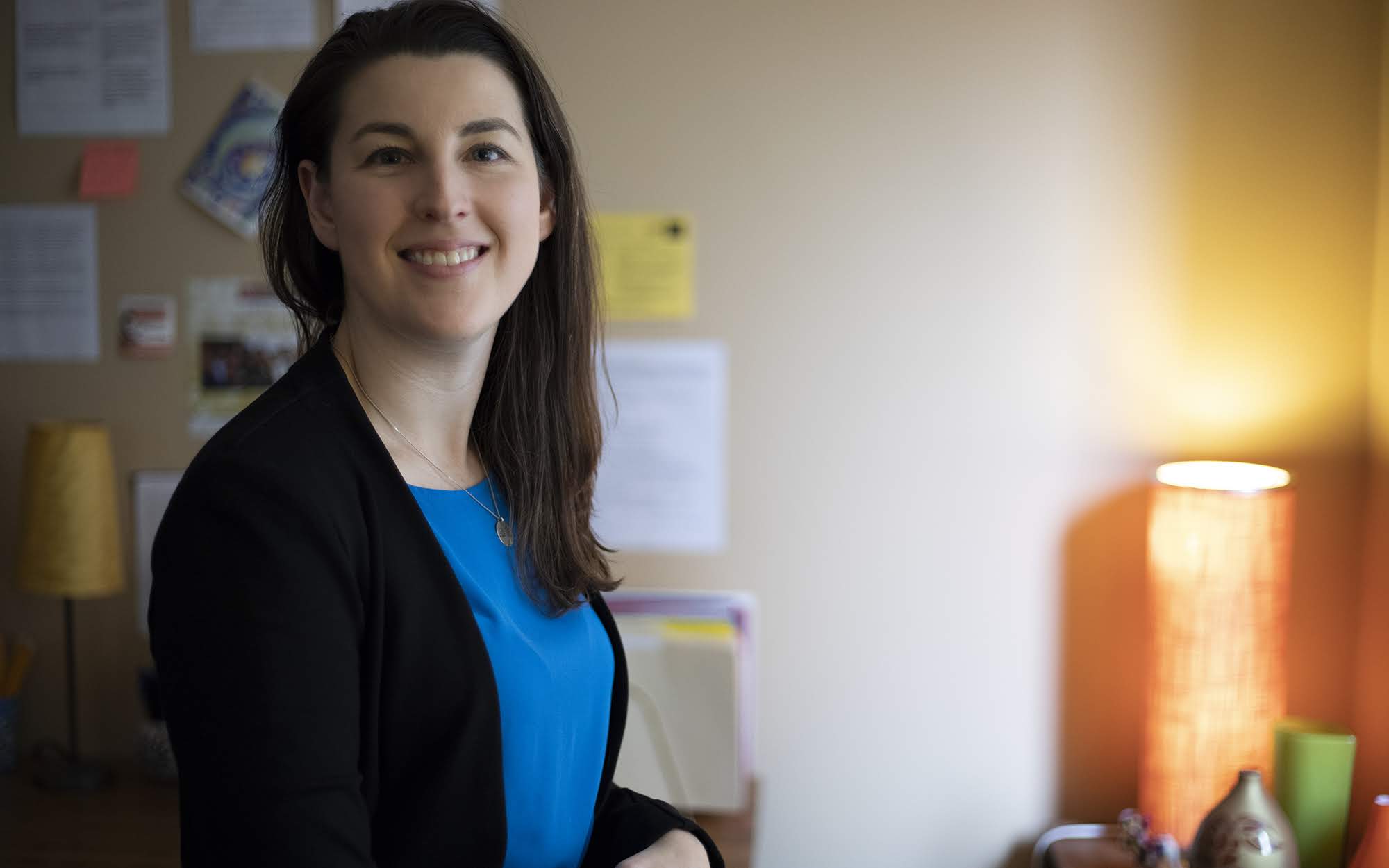 The Pennsylvania lawsuit, based on the state Constitution, was filed in 2014 by a handful of school districts, parents and students. It asks the Commonwealth Court to order the state Legislature to increase the state's share of education funding and to create a more equitable funding system that doesn't rely so heavily on local taxes.
In Rhode Island, the complaint filed Nov. 28 asks a federal court to decide if students have a right under the U.S. Constitution's Fourteenth Amendment to an education that provides "the basic minimal skills necessary for the enjoyment of the rights of speech and of full participation in the political process."
The Rhode Island case rises above state-level arguments about adequacy and equity included in many of the lawsuits around the country.
The lawsuit contends Rhode Island schools are denying students their Fourteenth Amendment right to equal protection by not providing them with the necessary skills, such as reading comprehension, to participate fully in government. If students can't read, the lawsuit asserts they can't understand government processes well enough to participate in civic activities.
"The Rhode Island case focuses on the ability to participate in democracy," Kleiman said. "It wants the courts to declare that all students in the U.S. have a right to a meaningful education. I think we are watching it and it raises interesting issues."
The Rhode Island complaint cites the 1954 U.S. Supreme Court decision in Brown v Board of Education that "education is perhaps the most important function of state and local governments. …It is the very foundation of good citizenship."
While the Rhode Island case is the most recent, all but three states have seen education funding lawsuits filed. The three without lawsuits are Nevada, Utah and Hawaii.
The cases filed in other states are in varying stages. Information on the cases is filed at schoolfunding.info, compiled by the Center for Educational Equity at Columbia University's Teacher College.
The following is a sampling of outcomes in other states that show some successes, but also continued resistance to overhauls in the way public education is funded.
WASHINGTON
A school funding case filed in 2007 in Washington state court resulted in billions of dollars of increased education funding, but not without pressure from the state Supreme Court. Still, some districts aren't happy with the results.
In 2012, the court ruled in the McCleary decision that the state was underfunding K-12 schools and ordered it to change the system. The case was named after Matthew and Stephanie McCleary, who were parents of students in public schools in Washington.
In 2014, as state officials dragged their feet in the effort, the court imposed a $100,000 per day fine for non-compliance. The sanctions ran from August 2015 to June 2018.
A final settlement was reached in June when the governor and state Legislature approved a spending plan that included an additional $7.3 billion in education funding over the next four years.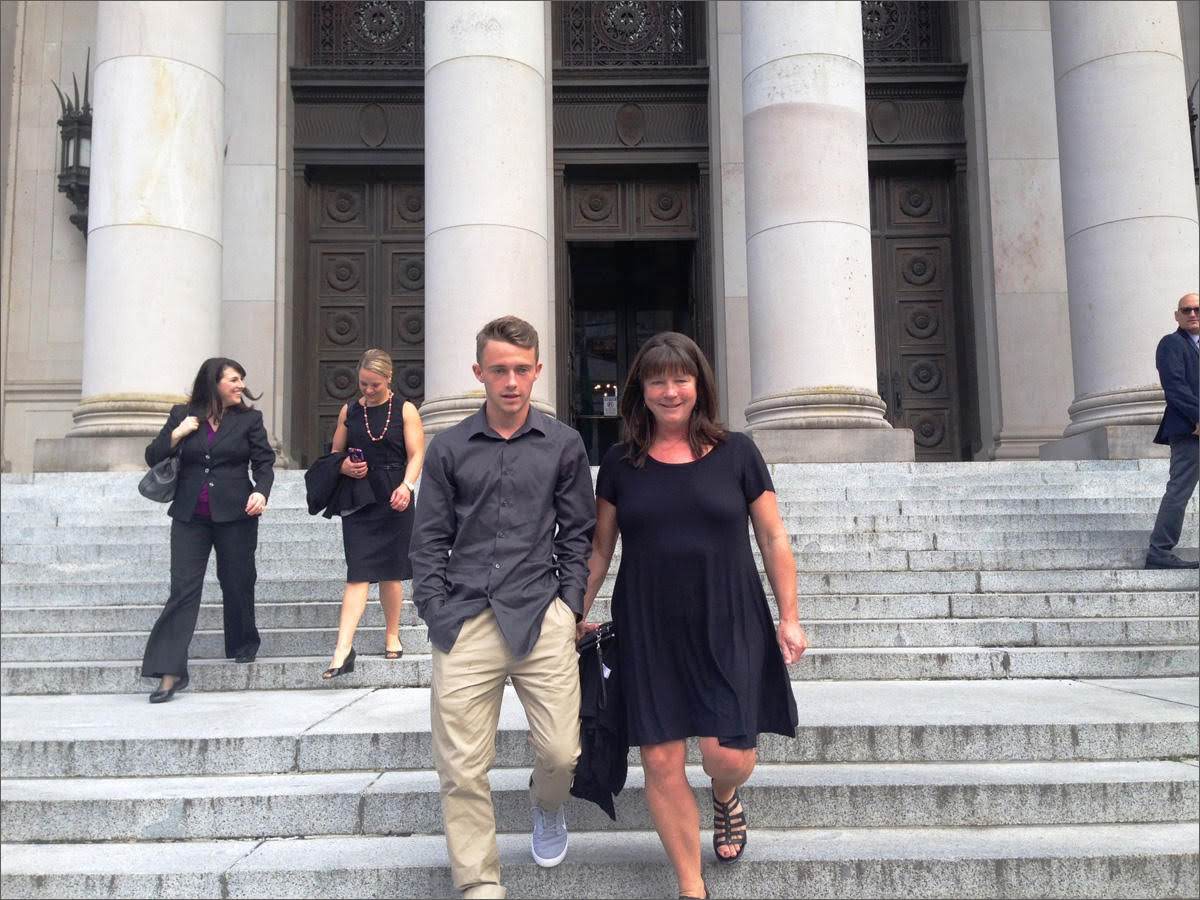 As a result of the court decision, Washington raised state taxes and changed its education funding structure from a reliance on local property taxes to one funded largely by state tax revenue. Part of the court ruling required the state to fund teacher salary costs.
The increased state funding meant salary increases as high as 20 to 30 percent for teachers in some districts, said Rich Wood, a spokesman for the Washington Education Association, the state's largest teachers union.
"We have dozens of school districts where the maximum teacher pay is topping $100,000, where previously there was maybe one district," he said.
The new funding system placed limits on local tax levies — a measure being protested by some districts that would like to be able to raise taxes to provide extra opportunities for students, Wood said. The union supports the districts calling for more local control on what they tax.
"It's billions of dollars of new funding for education. That's what's important," Wood said.
KANSAS
A 2017 court ruling in Kansas calls for more state funding, but its Legislature has to work out the details.
In the case known as Gannon v Kansas, four school districts, including Kansas City Public Schools, filed a lawsuit in 2010 against the state arguing that it was failing to meet its state constitutional requirement for adequate funding.
The Kansas complaint cited a system that allowed for wealthier districts to raise taxes on a local level to provide extra opportunities for their students, while less wealthy districts weren't able to do so. The case is named for two school children from Wichita.
In October 2017, the Kansas Supreme Court ruled that state education funding was unconstitutional because it did not adequately fund education. The ruling also called for a more equitable funding distribution system to be in place by April 2018.
In June 2018, the court ruled that state funding was still inadequate but gave state officials one more year to fix it. Following that ruling, some conservative state lawmakers along with the state attorney general pushed for a constitutional amendment to limit the state Supreme Court's ability to order school funding.
CONNECTICUT
The case of Connecticut Coalition for Justice in Education Funding v. Rell (then Gov. Jodi Rell) spanned 13 years and ended in defeat for the plaintiffs. It was filed in state Superior Court in 2005, challenging the way Connecticut funded its schools via a system that used both local property taxes and state funds.
It argued that the system allowed more affluent districts to provide more opportunities for their students than poor districts, causing an equity gap. It also argued that the state's distribution formula did not take into consideration rural and urban areas where many poor and minority students attended schools.
There appeared to be a victory in the case in September 2016, when a judge ruled that while the state spent sufficiently on education, a system that allowed rich towns to have more money for schools than poor towns was unconstitutional.
The judge spent two hours reading his ruling aloud. His judgment transcended talk of increased funding and equitable distribution of funds to address such issues as special education, teacher shortages and teacher evaluation.
But in January 2018, Connecticut's Supreme Court overturned the 2016 Superior Court judge's ruling, saying the state had met its constitutional obligation and that it was the Legislature's job to decide education policy.
MICHIGAN
In a Michigan case, a federal District Court judge ruled in July that literacy is not a fundamental right afforded by the U.S. Constitution. The decision is being appealed to the U.S. 6th Circuit Court of Appeals.
In September 2016, seven students from the five lowest-performing schools filed the class-action lawsuit, Gary B. v. Snyder against the state of Michigan. The case hinged on the conditions of the Detroit schools and an argument that education is a basic right.
The lawsuit indicated that most Detroit students scored far below grade level in reading and writing and, therefore, are not literate. The lack of literacy, it was argued, is a lifelong disability that equates to a denial of a constitutional right because other rights in the U.S. Constitution require the ability to read.
The premise of the argument appears similar to that of the Rhode Island case.
The lawsuit points out that Detroit schools serve "almost exclusively low-income children of color" and that conditions inside of the overcrowded schools are so bad they lack basic school supplies; are infested with vermin, including cockroaches and mice; and bathrooms are "unkempt," lacking stall doors and toilet paper.
"The abysmal conditions and appalling outcomes in Plaintiffs' schools are unprecedented," according to the complaint. "And they would be unthinkable in schools serving predominantly white, affluent student populations. In short, the schooling afforded to Plaintiffs is both separate and unequal."
In his ruling against the plaintiffs, the judge said  the lawsuit failed to show the state had treated students differently because of race.
DELAWARE
Trial is forthcoming in a lawsuit filed in January 2018 by the American Civil Liberties Union [ACLU] of Delaware and Community Legal Aid Society Inc. on behalf of Delaware children from low-income families, children with disabilities and children who are English language learners.
Delawareans for Educational Opportunity v. Carney bases its argument on the fact that the majority of students in grades 3-8 and in high school are not meeting state standards in English language arts.
According to the lawsuit, the state's education funding formula "often provides more support for children who are well off than it provides for children living in poverty."
It also said the state provides no additional funding for English language learners or low-income students (as 35 states do) and basic special education funding is not provided by the state for students with disabilities in kindergarten through third grade.
On Nov. 27, a judge denied state officials' request that the case be dismissed and agreed that the issues should be raised at trial.
Mary Niederberger covers education for PublicSource. She can be reached at 412-515-0064 or mary@publicsource.org.
This story was fact-checked by Oliver Morrison.
This project has been made possible with the generous support of The Grable Foundation and the Education Writers Association.